At Marsh Optical, we have a full line of contact lenses and specialty lenses..
Since our number one priority is eye-health we offer specialty lenses that protect, preserve and comfort
ATTENTION: If you must wear contact lenses, follow CDC guidlines regarding hand washing. Be diligent in disinfecting and handling your contact lenses. Don't forget to use hot water and soap to keeep your case clean as well.
NEW - Transitions Signature GEN 8

Optimum performing long lasting lenses.

Fully clear indoors
-No tint indoors, just clear lenses
Even darker outdoors
-Darker than Transitions Signature VII offering even more protections
Faster activation & fade back to clear
Ultimate eye protection
-Blocks 100% UVA UVB and filters harmful blue light indoors and outdoors
Widest Ever range of colors
Biofinity Energys Contact Lenses

For Your Digital Life and Every Day Living

Our busy lives happen on-screen and off. Choose the contact lens designed for the way you live.
Biofinity Energys (TM) contact lenses help with eye tiredness and dryness commonly associated with digital device use. Considering 90 percent of the U.S. adults use digital devices more than two hours a day, the opportunity to upgrade your contact lenses will enhance your every day. Biofinity Energys contact lenses feature a revolutionaary Digital zone Optics lens design and Aquaform Technology. Ask about them today !

.
We also provide quality and specialized Contact Lenses such as:

Gas Permiable
Bi- Focal Contacts
Custom Made Contacts
Colored Enhanced Contacts
Free-Form Contact Lenses

Daily Wear
Bi-Weekly Wear
Monthly Wear

Brands include:
Acuvue (r)
Acuvue Oasys(r)
Air Optix (r)
Bausch & Lomb (r)
Bio True (r)
Cooper Vision (r)
Johnson & Johnson (r)
Oneday True Eyes (r)
Focus Dailies (r)
Freshlook Color Blend (r)
---
Blue Light Prevention and Protection
In today's world we are bombarded by harmful blue light eminating from our modern digital devices. Most of us (adults, teens and children) spend many of our waking hours staring at a digital screen. These habits can be extremely dangerous for the eyes. It can be especially harmful for children whose eyes are not fully developed.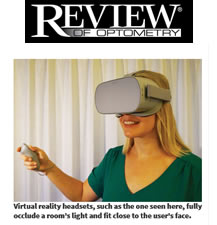 Some effects may be:
Disruptions to circadian rhythm
Increaded risk of depression
Headaches
Risk of permanent eye damage
Macular Degeneration
Here is a link to a news article about a recent study: KOMO News
Here is a link to a news article about headset hazards: REVIEW OF OPTOMETRY
At Marsh Optical we are very passionate about your eye health. We provide lenses such as Crizal Prevencia (r) lenses and EyeZen (r) that protect your eyes by the selectively filtering out the harmful UV and Blue light
These lenses are available for aduts and children -with or without a prescription.
---

Other Specialty Lenses
-Varilux (r) progressive lenses for those who wear bi-focals
-Transitions Adaptive Lenses (see above New Transitions Signature Gen 8)
which automatically adjust from clear to dark, and every shade in between. No more carrying different pairs of glasses.
-Xperio UV (tm) polarized prescription sun lenses provide maximum UV protection by reducing the amount of UV exposure on both the front and back of the lenses
Marsh Optical
180 - 12 Union Turnpike
Jamaica Estates, NY 11366
phone 718-380-5353
email info@marshoptical.com